Tearfund Christmas Appeal 2023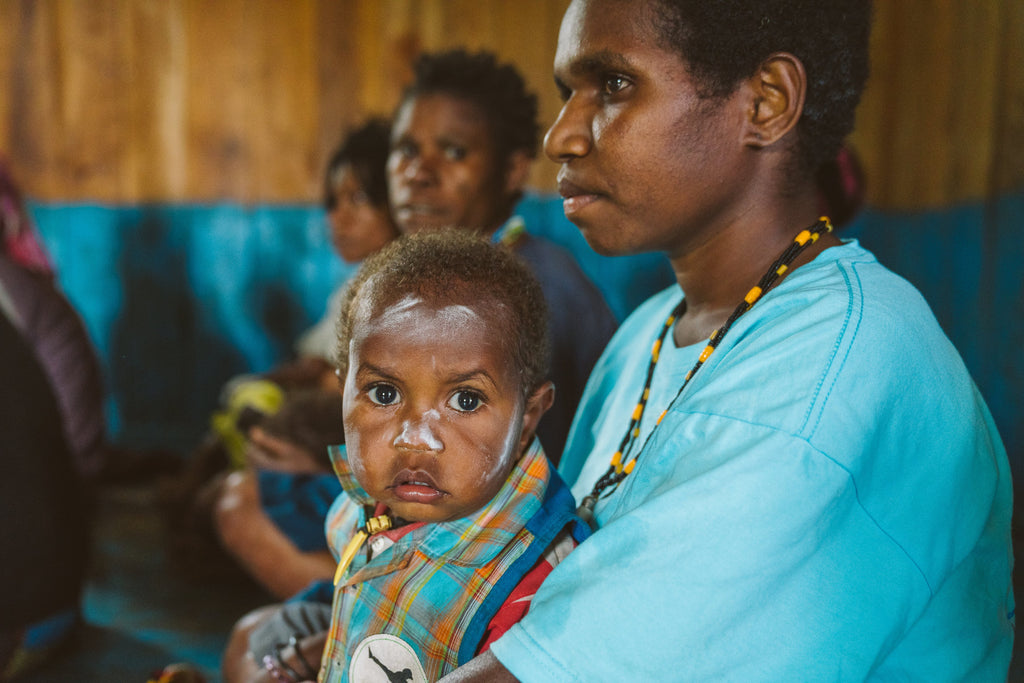 Fundraise for Tearfund's life-saving and life-changing work in maternal and child health.
Tearfund dreams of the day when all people have the opportunity to achieve their God-given potential - including mothers, babies and young children.
Your donation will give hope for families delivering babies and raising young children in some of the toughest contexts imaginable.
Each and every donation is a gift towards a long term development project that addresses root causes of poverty and injustice - including nutrition support and health & nutrition education.
---
Together, we are reviving hope for families delivering babies and raising young children in some of the toughest contexts imaginable. Thanks for being part of a global rejoicing this Christmas, even in weary times.
In Papua, malnutrition rates are high, and young children frequently suffer from preventable diseases. Access to information and health services is extremely poor, and most families can afford only 1-2 simple meals each day.
But Tearfund's partner Yasera is strengthening families with practical hope through health, livelihood and relationship building projects.
By working closely with local churches in the area, Yasera has grown relationships and built trust with families. They hold monthly weighing and immunisation sessions for under 5's, and volunteers from churches help run community meetings sharing life-giving nutrition lessons and cooking demonstrations.
They've seen huge improvements in the health of young children like Isak, with rates of malnutrition dropping, a greater variety of nutritious foods eaten, and caregivers empowered and confident in helping their kids to thrive.
Your gift to Tearfund's Christmas Appeal will support partners like Yasera to revive hope for vulnerable children and families.
What you receive
Choose from a Can help provide a three-month course of emergency nutrition for a young child at risk of malnutrition., Can help fund birthing kits, pregnancy education and postnatal care., Can help train local health workers to perform basic health checks and educate their community about preventable illnesses., or Can help families establish home gardens to provide nutritious food for themselves and others in their community..
The amount you have donated will not be on the card.
Printed cards:

A blank envelope for your card.
Free standard postage within Australia or $7 for Express Post. Note: Please see our FAQs for updated delivery information during COVID-19. Express Post cards will normally be sent the same day if the order is made before 12pm AEST. Please note: Express Post only operates in these areas within Australia.
Note: We cannot ship printed cards outside Australia (but you can still order the digital cards).
Note: We do NOT write on your cards — they are delivered to you to personalise.

A tax-deductible receipt.
All printed cards and envelopes use PEFC certified paper and are produced according to ISO 14001 environmental standards.
Please see our FAQs for updated delivery information.
has purchased a gift for you from Tearfund's Useful Gifts:
Tearfund Christmas Appeal 2023
About this gift: