Resources for Useful Gift Shops
Thanks for running a Useful Gifts Shop in your church, workplace, school or community! We really appreciate all your efforts to support our partners as they work to overcome poverty and injustice.
Here are some useful resources for running your shop:
---
Order replacement stock
Are you running out of stock? We can send you replacements right away.
Join us on Facebook
Share your ideas and ask questions on the 'Useful Gifts Shops' group on Facebook.
---
Useful Gifts Shop Handbook
A guide to running your Useful Gifts Shop with comprehensive instructions and tips on:
How to open your 'Pop-Up' shop
Creatively designing your shop
Promoting your shop
Wow-ing your customers!
Making your first sale.
---
Video: Set up a virtual UG Shop
Watch how to set up an online Useful Gifts shop.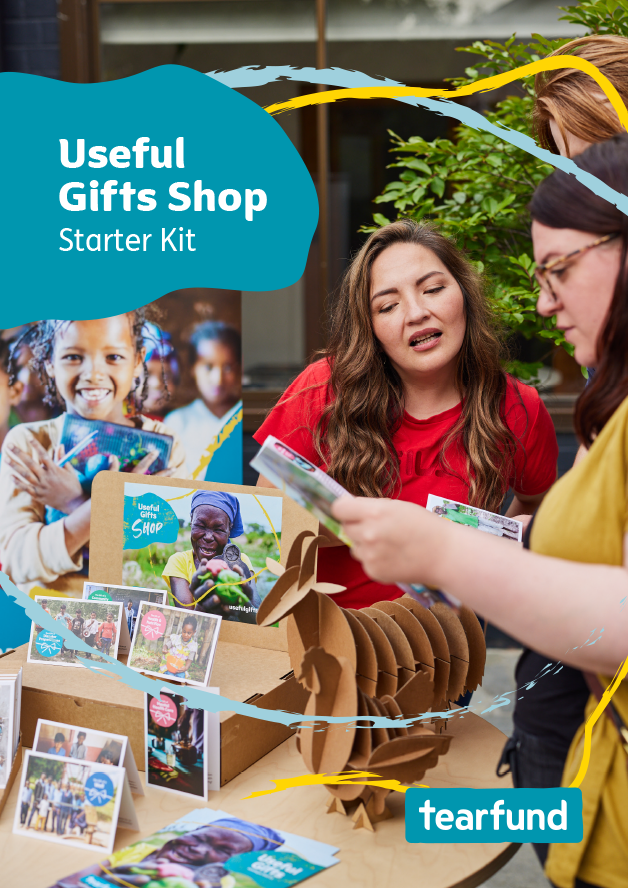 ---
The Checkout
The Checkout is a resource for Useful Gifts Shops that enables customers and Useful Gifts Shop operators to process purchases and donations from cash, cheque and credit cards in-person at your unique Useful Gifts Shop web page.
Email [email protected] for 'Checkout Extras' – your comprehensive guide to the Checkout (including FAQ and troubleshooting sections).
---
Short video clips
Promotional videos for you to watch or download, including safe water and chickens.
Posters and presentations
---
Give your feedback
Let us know what you think and help us shape future gift shops. Complete your feedback online:
Cardboard cut-out instructions
Download instructions for cutting out your cardboard goat and chicken.
---
Forms and tally sheets
Helpful forms and tally sheets to assist with your Useful Gifts Shop:
Was there something we missed?
If you couldn't find what you were looking for, please contact Cathy Cook, our Useful Gifts Shops Coordinator: