Water & Sanitation Project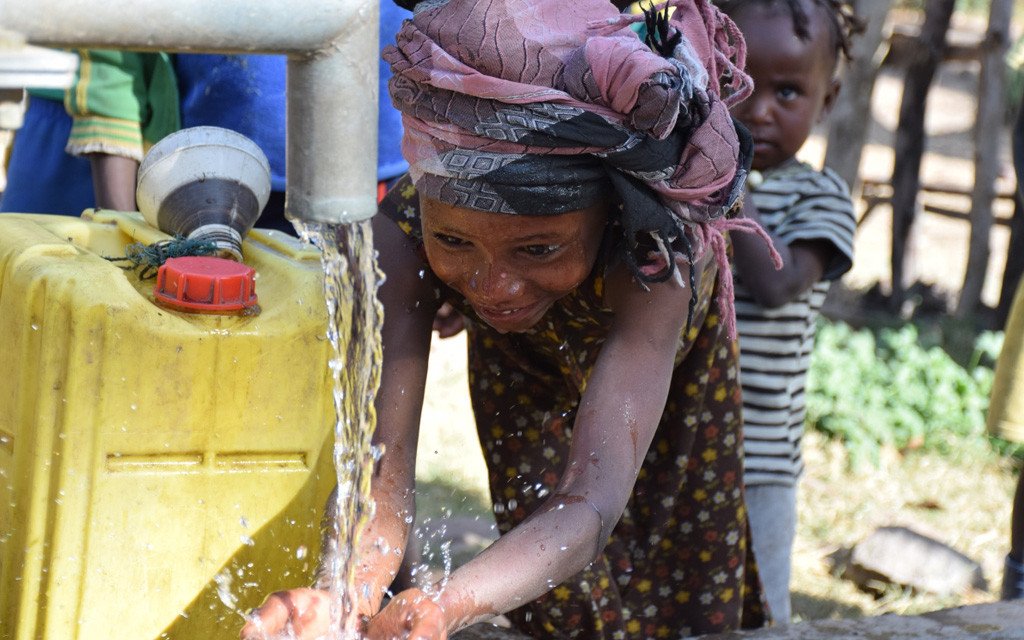 Can you imagine having to walk for half an hour or more every time you want to collect drinking water? For more than 25% of Ethiopians, this is part of life.
So, too, is not having a toilet to use or not knowing what you can do to help reduce the prevalence of diseases like diarrhoea in your family and community. TEAR Australia is working with our long-term partner, the Ethiopian Kale Heywet Church (EKHC), to bring basic water and sanitation infrastructure and hygiene information into rural Ethiopian villages to significantly improve people's lives.
In some communities, a natural spring or river can be several kilometres away. Providing people with close access to water increases the time they have for other productive purposes, such as farming or education. EKHC are also training community members to build their own simple household toilets, using locally available materials. This ultimately leads to healthier families and communities.
Tearfund Australia invites you to partner with EKHC as they provide water and sanitation to communities facing poverty. EKHC's three-year Integrated Water & Sanitation project is working with communities to:
Construct or improve 5,420 toilets at household level.
Build 121 fully functioning community water points through digging wells and constructing gravity fed water schemes.
Improve hygiene and sanitation practices among 47,200 people through awareness raising and training.
About Ethiopia
Ethiopia is a landlocked country in eastern Africa, bordered by Somalia to the east, Kenya to the south, Sudan and South Sudan to the west and Eritrea and Djibouti to the north. It is the second most populous country in Africa and over the last 5-6 years has become one of the world's fastest growing economies. Poverty levels remain high however, with 30% of the population living on less than $1.25 per day. Ethiopia ranks 174 out of 188 on the UNDP's Human Development Index. Australia by comparison is ranked at number 2.
What you receive
Choose from a Help install a metre of pipe to connect a water source to a community / 10, Help contribute to the cost of water and sanitation training / 25, Help fund a water testing kit / 50, Help train a village committee in water, sanitation and hygiene / 100, or Help construct a toilet block for boys and girls in a school / 200.
The amount you have donated will not be on the card.
Printed cards:

A blank envelope for your card.
Free standard postage within Australia or $7 for Express Post. Note: Please see our FAQs for updated delivery information during COVID-19. Express Post cards will normally be sent the same day if the order is made before 12pm AEST. Please note: Express Post only operates in these areas within Australia.
Note: We cannot ship printed cards outside Australia (but you can still order the digital cards).
Note: We do NOT write on your cards — they are delivered to you to personalise.

A tax-deductible receipt.
All printed cards and envelopes use PEFC certified paper and are produced according to ISO 14001 environmental standards.
Please see our FAQs for updated delivery information.
has purchased a gift for you from Tearfund's Useful Gifts:
Water & Sanitation Project
About this gift: