TEAR's Projects in Cambodia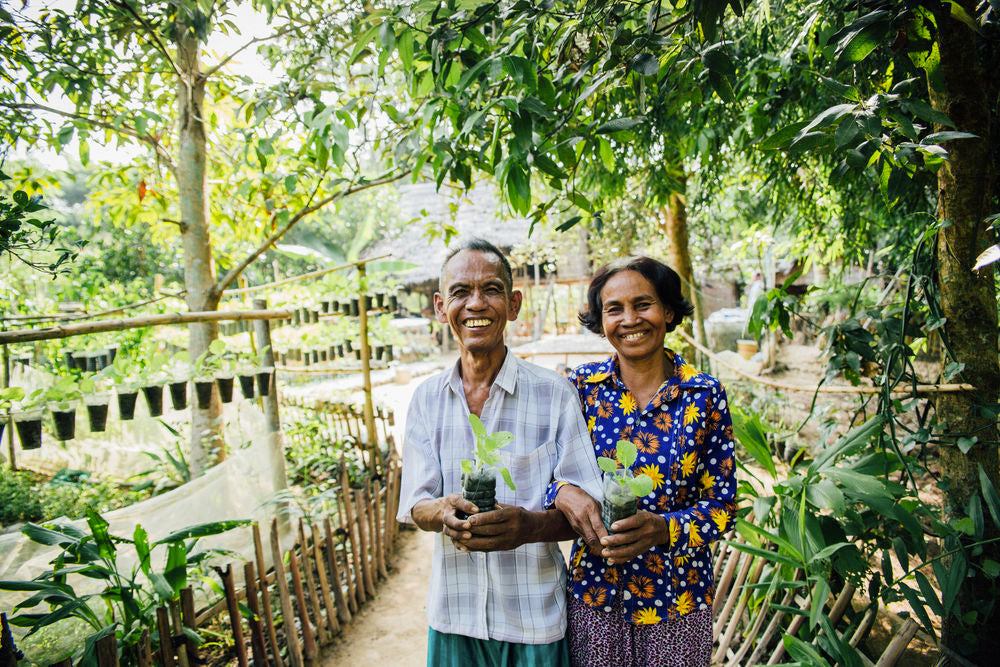 When you support the fundraising efforts of our Cambodia DEEP participants, you're contributing to sustainable projects run by TEAR's partners in Cambodia.
Cambodia's economy has experienced rapid growth over the past 10 years driven by industries such as garment manufacturing, tourism and construction. The World Bank considers Cambodia to have graduated from the 'least-developed countries' category. However, the benefits of this development have been very unequally distributed. In terms of multidimensional poverty, 10.6 % of the population still live in severe poverty and an additional 21.6% of the population are vulnerable to falling into extreme poverty*
TEAR Australia supports 5 Christian partners in Cambodia who are walking alongside communities to help create positive change. As they put their faith into action, they help communities discover more of their God-given potential and begin to address the root causes of poverty and injustice in their communities.
Whether it's helping a family improve their income through better agriculture techniques, or creating opportunities for communities to gather and plan their future, your gifts to TEAR's projects in Cambodia are helping to create long-lasting change and bring hope to some of Cambodia's most marginalised people.
What you receive
Choose from a Can help provide health training to local families, Can help establish women's community groups that bring about positive change in their communities, like establishing savings groups or learning new skills, Can help provide training and access to funds to help families generate income by rearing goats or other animals, or Can contribute to the cost of a water system in a community.
The amount you have donated will not be on the card.
Printed cards:

A blank envelope for your card.
Free standard postage within Australia or $7 for Express Post. Note: Please see our FAQs for updated delivery information during COVID-19. Express Post cards will normally be sent the same day if the order is made before 12pm AEST. Please note: Express Post only operates in these areas within Australia.
Note: We cannot ship printed cards outside Australia (but you can still order the digital cards).
Note: We do NOT write on your cards — they are delivered to you to personalise.

A tax-deductible receipt.
All printed cards and envelopes use PEFC certified paper and are produced according to ISO 14001 environmental standards.
Please see our FAQs for updated delivery information.
has purchased a gift for you from Tearfund's Useful Gifts:
TEAR's Projects in Cambodia
About this gift: