Madhepur Project : St Andrews Cathedral School & TEAR Australia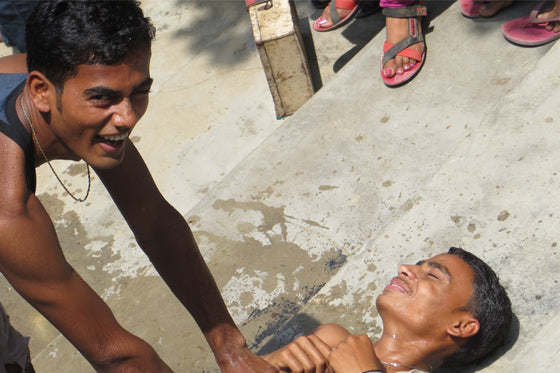 With a population tipped to be the largest in the world within the next decade, India is one of the world's most populous and complex nations. It is also home to one-third of the world's extreme poor (those living on less than US$1.25 a day). While the Indian economy has grown at a staggering rate over the last two decades, this growth hasn't reached everyone. In many parts of India people continue to live in extreme poverty, unable to meet their basic needs or to escape the burdens of debt, poverty, or even their caste – limiting what they can achieve.
St Andrews Cathedral School is collaborating with TEAR Australia and our partner EFICOR to work in the region of Madehpur. The region is home to around 4.5 million people and most people live in rural communities. It's a very fertile region and several large rivers flow from the Himalayas through this area. Regrettably, it can also be a dangerous place to live - prone to flooding and poor roads that can mean villages are cut off from help after heavy rains.
Your gifts to the Madhepur Project supports TEAR and our partner EFICOR as we work to help people prepare for disasters, but also to improve the lives of people in the region through education and improved farming practices.
What you receive
Choose from aor Default Title.
The amount you have donated will not be on the card.
Printed cards:

A blank envelope for your card.
Free standard postage within Australia or $7 for Express Post. Note: Please see our FAQs for updated delivery information during COVID-19. Express Post cards will normally be sent the same day if the order is made before 12pm AEST. Please note: Express Post only operates in these areas within Australia.
Note: We cannot ship printed cards outside Australia (but you can still order the digital cards).
Note: We do NOT write on your cards — they are delivered to you to personalise.

A tax-deductible receipt.
All printed cards and envelopes use PEFC certified paper and are produced according to ISO 14001 environmental standards.
Please see our FAQs for updated delivery information during COVID.
has purchased a gift for you from Tearfund's Useful Gifts:
Madhepur Project : St Andrews Cathedral School & TEAR Australia
About this gift: