How your gift helps
The poorest people on earth contribute the least to climate change – and yet they are often hardest hit by its consequences. A recent UN report revealed that climate damage threatens to undo the last 50 years of progress in development, global health and poverty reduction, and could push and additional 120 million people into poverty by 2030.1
But hope for a more sustainable future is growing, in fact, tackling climate change offers a profound opportunity to create better lives for people.
When you purchase the gift of A Sustainable Future, it does two things:
Supports Tearfund's partners who work with vulnerable communities as they adapt and build resilience to a changing climate.
Through initiatives that focus on things like sustainable agriculture, improving access to and storage of safe water, disaster resilience and food security, Tearfund's partners are helping vulnerable communities combat local impacts of climate change.
Contributes to Tearfund's advocacy work with the church in Australia, empowering people to speak out, live differently and be leaders in the movement towards a more just and sustainable world.
Motivated by God's call to care for creation, Tearfund equips Christians in Australia to take action through local and global campaigns, and amplify the voices of those most vulnerable to climate-related injustice.
A Sustainable Future:

Responding to Extreme Weather Events

One of the worst tropical cyclones on record to affect Africa, Cyclone Idai, hit Beira, Mozambique in March 2019.

It wreaked havoc in the communities where Tearfund's partner Oasis had been working for several years, with cyclonic winds ripping roofs from houses and widespread flooding leaving more damage and contaminated water threatening the health of survivors.

Changes in our global climate has led to more severe impacts from disasters like Cyclone Idai, compounded by the number of climate-related disasters tripling in the last 30 years.

The value of the development work being done prior to the cyclone quickly came to light. Oasis established care groups and leaders from these groups soon began to share disease prevention information with their communities; the project's youth program members mobilised to help clear up and build basic shelters for very vulnerable families; all Oasis-facilitated groups became safe spaces for community members recovering emotionally from the cyclone.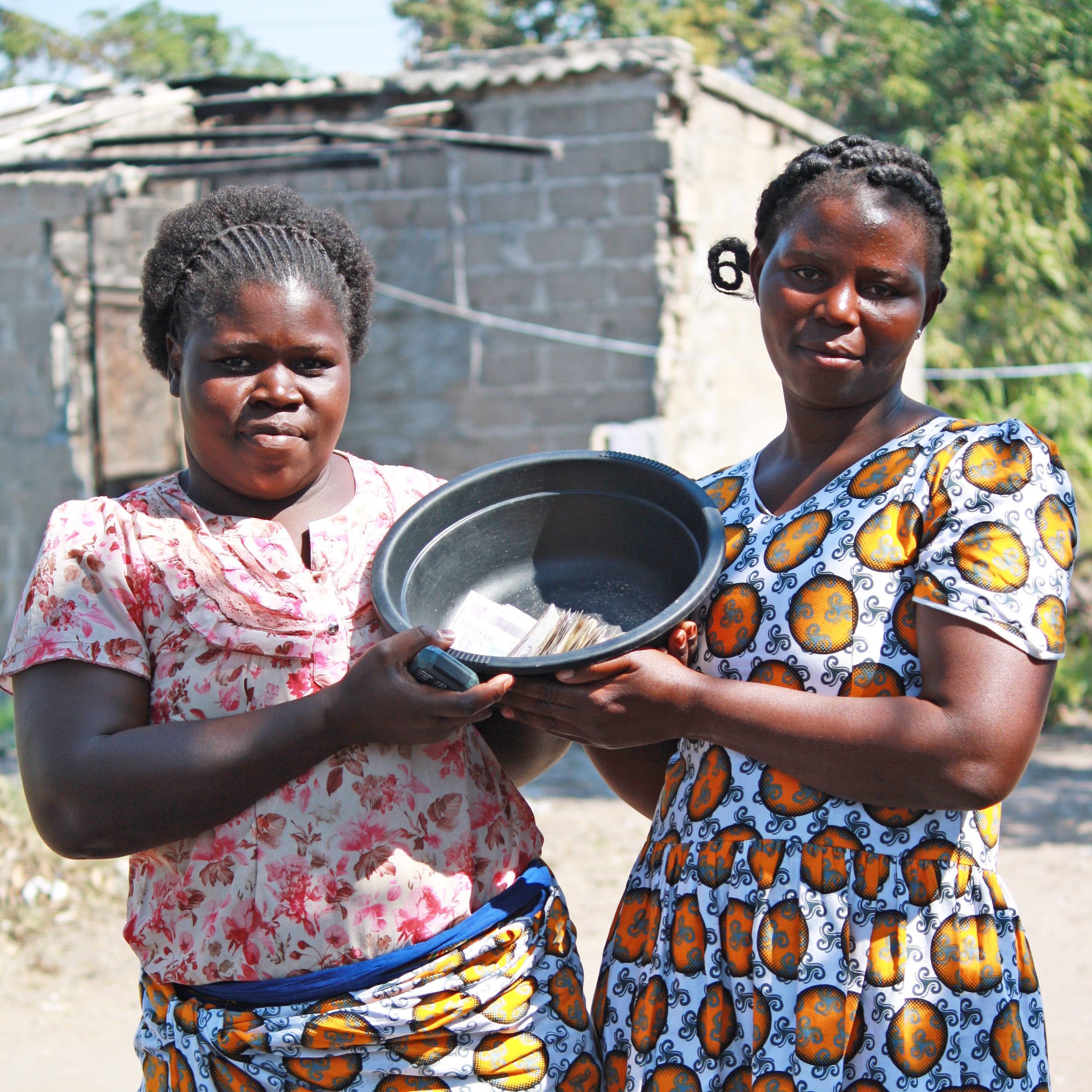 Ines and Marian
Pictured here are Ines and Marian, treasurers of their savings group showing their week's savings. Since the cyclone, many group members are using the savings to help them recover. Marian had neighbours whose homes were destroyed, and she had the tin roof of her house completely blown away during the cyclone. Her family collected the damaged tin to make temporary repairs, but access to savings through the group will allow her to make proper repairs.
With climate change set to exacerbate the intensity of cyclones, the development work carried out by Oasis is more important than ever in ensuring communities can respond and recover.
Give the gift of A Sustainable Future today to strengthen communities impacted by climate-related emergencies.
---
1. https://news.un.org/en/story/2019/06/1041261
Related projects have received funding by the Australian Government's Department of Foreign Affairs and Trade (DFAT).