Gifts which support Education
Give a child or adult the gift of an education. By buying these gifts, you are contributing to education projects run by Tearfund partners that give the gift of a brighter, more empowered future. Projects could be for pre-primary and primary school children or for illiterate adults who want to learn the valuable skills of reading, writing and numeracy. Other elements like school packs, teacher training and community engagement are often part of education projects.
At the Sunflower School in Sindh Province, Pakistan, children are given a chance to bloom! This school has been established with the support of Tearfund's partner the Diocese of Hyderabad's Primary Education Project, in collaboration with the local community and the government. It's an innovative project that helps rural communities to take action to improve educational access. The project increases access to schools, improves quality through teacher training, provides materials and upgrades facilities.
"Whoever welcomes one of these little children in my name welcomes me."" Mark 9:37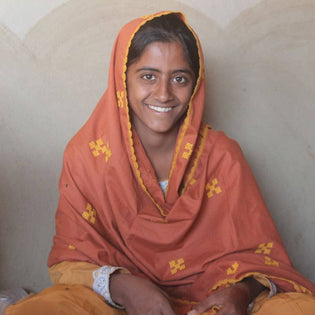 Gifts which support Education
---
---
Get your free copy of Tearfund's Useful Gifts Catalogue: Order now
---