Gifts which Build a Future of Hope
The challenges our world faces – like extreme poverty, conflict and climate change – can sometimes seem overwhelming. But in this difficult season, our partners are walking alongside people in vulnerable communities – 
planting seeds of hope where there is despair;
shining a light into places of darkness;
unlocking new opportunities;
empowering communities to overcome injustice and build a brighter future.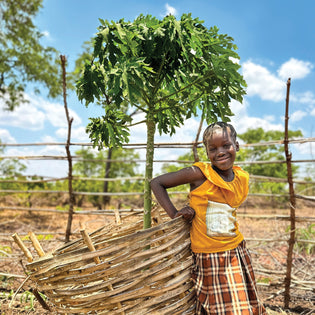 Gifts which Build a Future of Hope
---
Tackling climate change offers a profound opportunity to create better lives for people. This gift helps people living in poverty to meet the challenges of a changing climate, and empowers Australian Christians to speak up and act for a more...
View: Climate Resilience
Support life-giving work in some of the world's most complex environments. This gift supports Christian partners who work courageously and tirelessly for hope and transformation in communities where people face the extremes of poverty and injustice. There are places in...
View: Hope in Hard Places
Get your free copy of Tearfund's Useful Gifts Catalogue: Order now
---