Gifts that share Relentless Love
Conflict cuts the future short, but acts of love restore:
A vaccinated child means a future of health.
Girls going to school means leaders of tomorrow.
Planting seeds means a harvest, food and a family income.
Restored relationships mean safer communities.
With the support of Tearfund's partners, families facing ongoing conflict and poverty can access the care they need for today, and the hope they long for for tomorrow.
Your purchase of a Useful Gift is an expression of God's love for people facing the devastating impacts of conflict and poverty.
All Useful Gifts are tax-deductible.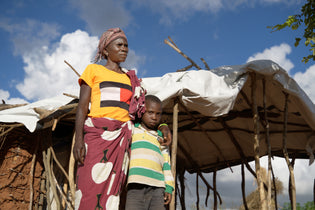 Gifts that share Relentless Love
---
---
Get your free copy of Tearfund's Useful Gifts Catalogue: Order now
---